Day 1: Arrive in Kathmandu
Arrive in the Airport of Kathmandu, the visa fee is USD 30 per person and transfer to the hotel in Kathmandu in a private vehicle. Day Leisure in Kathmandu.
Day 2: Transfer to Pokhara and day leisure
Transfer to the city of Pokhara (200 Km) from Kathmandu, approximate 6 hours of driving and the day off in pokhara, a recommended tour would be walking around the Lakeside
Day 3: Drive to Phedi, trekking to Pothana
In the morning, at 7:30 am, drive in a jeep to Phedi, almost an hour of travel. Later, trekking to Dhampus for 5 hours.
Day 4: Trek to Landruk
Trek to Landruk from the previous village of Pothana for 6 hours.
Day 5: Trekking to Chomrung
Trek to Chomrung for 7 hours
Day 6: Trekking to Bamboo
Trekking to bamboo village for 7 hours
Day 7: Trekking to Deurali
This village is one of the most beautiful destination in the entire trek. This destination takes 7 hours to reach from Bamboo
Day 8: Trekking to Annapurna Base Camp
Trekking to Annapurna Base Camp from MBC, 4130 meters and 6 hours trekking.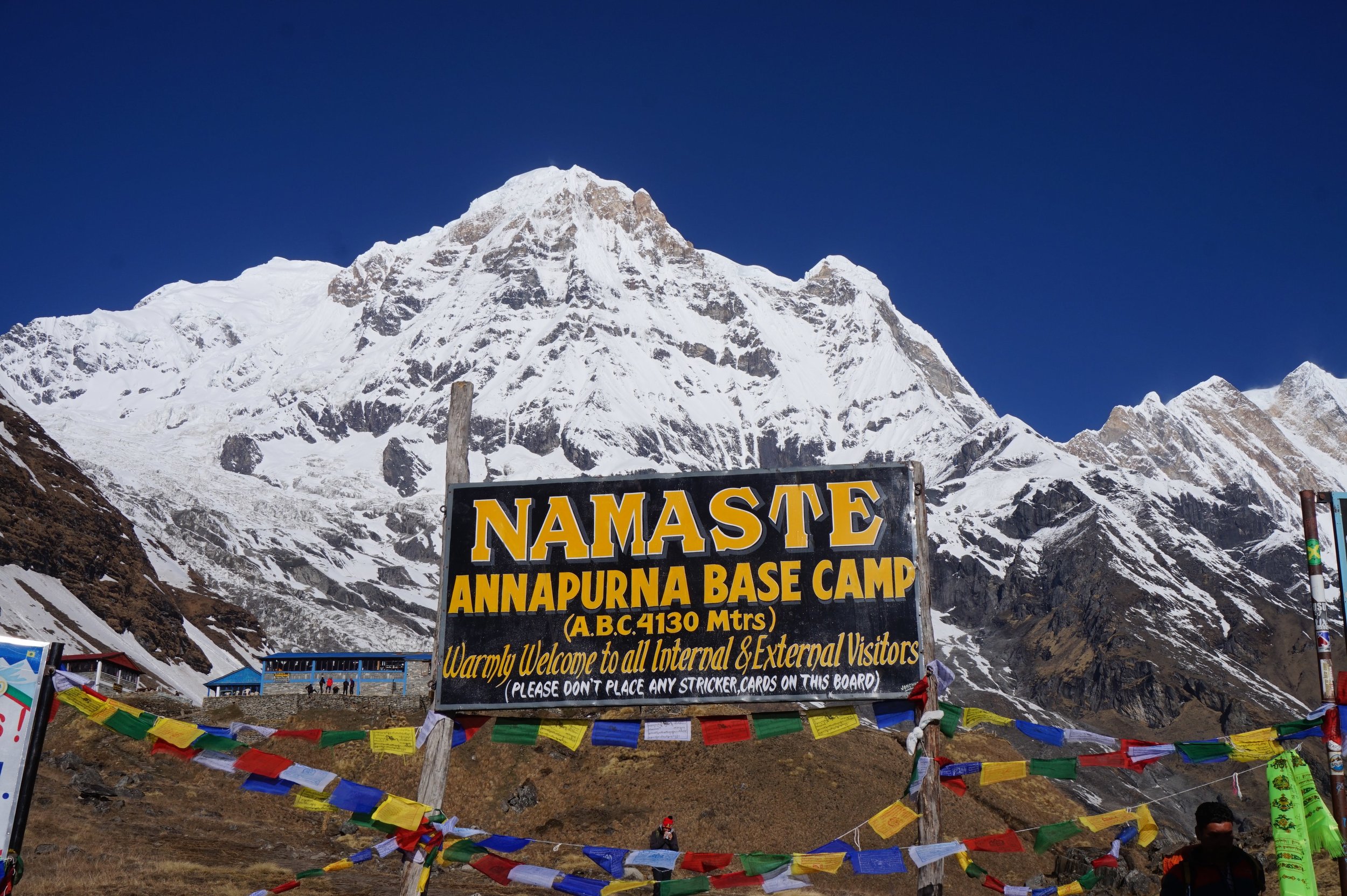 Day 9: Trek to Bamboo
In the morning, have breakfast where there can be seen the range of Annapurna (8091 meters), with Himchuli, Machhapuchre/Fishtail Mountain and other mountains within the range.
Day 10: Trekking to Chomrung
Descend to Chomrung for for 7 hours.
Day 11: Trek to Syauli Bazar and transfer to Pokhara
Trek to Syauli Bazar for 5 hours, later, drive in a jeep to Nayapul and then reach Pokhara in 2 hours.
Day 12: Pokhara tour
Visit Mountain Museum, Peace Stupa and then boating in the Fewa lake
Day 13: Arrive Kathmandu and day off
Drive to Kathmandu for 6 hours
Day 14: Kathmandu Tour
Tour in the old part of the city of Kathmandu, Pashupati temple and Patan
Day 15: Departure
Transfer to the airport in a private car
Cost: 899 euros per person
Includes:
Hotels in Kathmandu, Pokhara and Lodges & teahouse in trekking
Documents and permits for trekking
Guides and porters during the trek
During trekking, full-meal (Breakfast, lunch and dinner)
Excludes:
Materials for trekking, entrance for the tour in the cities, lunch and dinner in Kathmandu and Pokhara, drinks, tipping, optional tours and additional expenses such as insurances, etc.